Your copy is probably as forgettable as this banner image.
The good news? I can help you change that.
---
Uh oh…is this you?
✅ You're tired of wasting hard-earned dollars on blah copy that puts your readers (and even you) to sleep. 😟
✅ You're don't have the time (or the energy) to spend on crafting killer sales copy. 😩
✅ You've had it up to here working with freelancers that ghost faster than Tinder matches.
(drumroll please…)
This is where I come in.
Oh how rude–I didn't even introduce myself.
Howdy! I'm Mary.
I help positive-impacting brands maximize ROI via non-boring colorful, spellbinding copy that kidnaps prospects from competitors (it's dangerous, really).
How, you ask?
Through my three-step process: Research, write, refine.
First, I put on my Sherlock Holmes hat. I interview your stakeholders and customers and research until my brain hurts.
Then, I start the writing process, crafting copy that speaks your customers' language. Copy based on proven formulas, data, and psychology. In other words, zero-guesswork copy that CONVERTS.
Lastly, I refine and tighten the copy until it meets my (and your) sky-high standards.
Oh and the cherry on top?
From the research to the wireframes, I'll handle everything from start to finish. So you get to sit back, relax and focus on the things that only YOU can do (or…kick off your work shoes and hop on the next flight to Costa Rica!).
---
On my reading list
Nerd alert!
When I'm not stringing words together, I'm reading psychology, marketing and copywriting books to improve my craft. Here are a few of my favorites:
Predictably Irrational: The Hidden Forces that Shape Our Decisions by Dan Ariely
Made to Stick by Dan and Chip Heath (currently reading as of 10/6/2020)
How to Win Friends and Influence People by Dale Carnegie
The 22 Immutable Laws of Marketing by Al Ries and Jack Trout
My point?
If we work together, you get a highly trained, overachieving copywriter bookworm that spends her free time geeking out over…copywriting.
I mean, seriously…What more could you ask for?
---
"Ok Mary, that's great. But HOW can you help me?"
You need website copy that will help first-time visitors understand in just a few seconds what your brand is all about. And then convince them, in as few words as possible, that YOUR brand is the solution to their problems.
I'll craft copy that will make your website visitors think "wow, this sounds like [insert best friend's name]…how did they KNOW that?" In other words…copy that turns those unsure visitors into confident customers.
---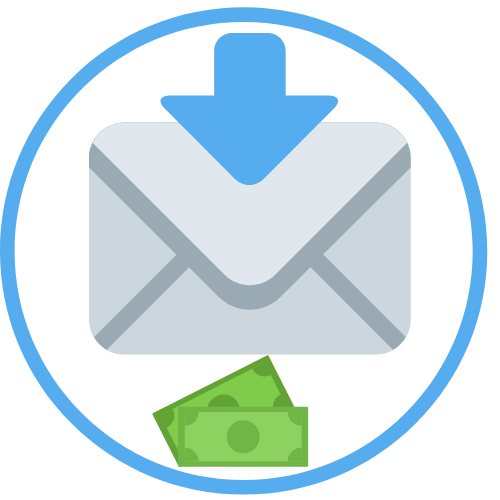 You need emails that will stand out in inboxes more crowded than a typical Mets game. Emails that your recipients will not only open but actually get EXCITED about.
I'll create ridiculously enticing emails that will keep your recipients reading and clicking through no matter how many distractions they have on their hands (read: crying babies, Mets games or late-night phone calls from obnoxious telemarketers).
---
You need cohesive messaging that speaks your customers' language. Messaging that clearly defines what makes your brand so amazing. Messaging that CONVERTS.
I'll hide away in my copywriting cave and research until I know your customers so well that I start to think like them. Then, I'll craft a voice-of-the-customer messaging guide that you can use in ALL your marketing efforts moving forward. So your brand will maintain a consistent voice across all channels and team members never have to wonder things like "wait, what's our USP again?"
---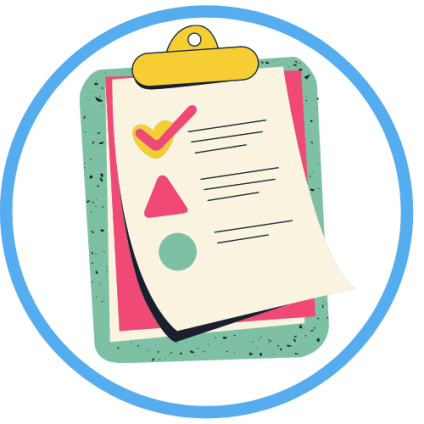 You need to upgrade your website copy, but don't have the budget for a full copy makeover. You want a fresh set of eyes to look over what you've got and provide you with clear, actionable advice on how you boost those conversions.
I'll perform a thorough copy and user experience audit of your website (you decide which pages). I'll give you my (totally uncensored) advice on how to spice up your copy and get more of your website visitors SALIVATING to buy.
---
You don't want to wait months for an entire copy project. You've got a few small projects that you want help with…or maybe you wanna spice up your existing copy, like NOW.
Book my day and you'll get my brain (and years of experience) focused 100% on your copy and brand for a full 8 hours.
---
You should also know…
I'll get you results
(don't say I didn't warn ya)
Here are just a few results that I've generated in the past.
➡️ I wrote a blog post on the best fertility websites, which is now ranking #1 in Google for the keywords "fertility websites" and "best fertility websites"
The blog post has brought in several leads, including an SQL (sales qualified lead) that's worth $15,000 to $20,000+. If there's one thing I've learned in my many years of blogging (and marketing), it's this: Go. niche. If you speak to everyone, you're actually speaking to no one. And your message will fall flat.
➡️ I wrote an email for an eCommerce CBD company, sent to just 152 contacts, that resulted in a 33.8% open rate (industry standard is 15.68% per Mailchimp) and a 8.8% click rate (industry standard is 2.01%), along with 3 recurring subscription sales (totalling $258 in monthly recurring revenue). My colleagues were pretty happy too:
➡️ I wrote and organically promoted (on social media) a timely blog post on finding a remote job that helped me boost my website's traffic from practically nothing to 945 views in a single day (with 757 clicks from Facebook, LinkedIn and Instagram). So far, the blog post has generated a number of email subscribers eager to read more of my content…and 307 shares. All without spending a single dime.
➡️ I wrote 80 targeted and personalized cold outreach emails to CEOs that generated a 67.5% open rate (average is 14% to 23%). But who cares about open rates at the end of the day? Those emails also generated a 13.75% positive response rate (the average response rate is just 1%) and helped my boss and I score 4 meetings with eCommerce CEOs (a 5% total success rate)…with more meetings pending. After a lot of trial and error, I now know what tactics are most effective and how to maximize the chances of generating a response from cold emails.
➡️ I wrote 7 guest blog posts on behalf of eScale Agency and, along with my colleague, helped score 40+ backlinks for the website, bringing the SEMrush Authority Score up from 7 to 34.
---
"I can't recommend Mary enough."
I've had the pleasure of working with Mary for close to four years as she has worked inside our marketing agency. In addition to being a great writer, she is constantly learning and growing, has high attention to detail, and is always willing to take on new responsibilities. She's reliable and a true team player, working very well with other members of our team as well as clients. I can't recommend Mary enough.

Avin Kline, CEO & Founder of Success Agency & eScale Agency
Stop wasting money on run-of-the-mill copy
Come on now. Your business deserves the best.
So stop wasting hard-earned dollars on meh copy that doesn't convert and flaky freelancers that disappear for weeks without saying a word.
Time to find someone that's going to:
✔️Dig DEEP to find out things like who your customers are, how they talk, and their challenges, pain points and hesitations in the buying process
✔️Communicate regularly to make sure we're on the same page
✔️Not stop until it's done RIGHT
Someone…like me.